Buses aren't just about rapid transportation. They're rapidly changing under the hood too.
At Transdev U.S., our people are trained to use the latest fleet diagnostic tools, vehicle inspection kits, and data collection devices to keep our fleet of 17,000 vehicles safe, on time and on the road.
Our maintenance employees and the work they do play an integral role in helping Transdev, as a whole, deliver on our purpose to empower the freedom to move every day, with confidence, thanks to safe, reliable and innovative solutions that serve the common good.
We recognize technology has significantly changed maintenance jobs in the past 20 years. Technician jobs across the world are evolving and we help our technicians evolve with the change. We have various opportunities to work both within our Transit business or our Vehicle Services division.
What we're looking for:
Inspect, assess and repair our fleet equipment to ensure the safety of our workforce and passengers
Possess excellent communication skills
Commit to exceptional quality, safety standards and safe work practices to keep our fleet moving and our communities safe
Our commitment to you:
Rewarding career with opportunities to grow
Paid training needed for your continuous development
Competitive benefits (including Medical/Dental/Vision, retirement plan and paid time off)
Come join the largest private-sector operator of public transportation in the U.S.—one that cares about you, our passengers and the communities we serve.
Careers in motion
Every position brings value to Transdev. You bring value.
Whether you are a bus operator, maintenance specialist, customer service representative, safety manager, financial analyst or human resource coordinator – there is a career path for you at Transdev. Listen to some of our stories.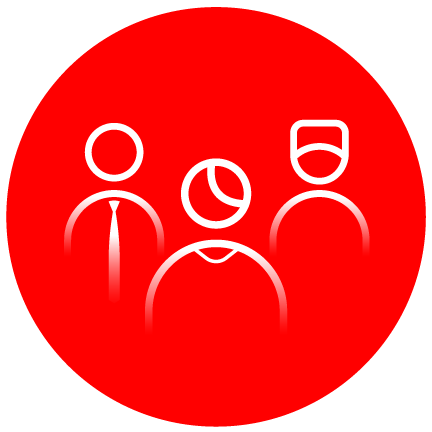 Proudly operating a 32,000 person workforce with 67% diversity across our U.S. operations.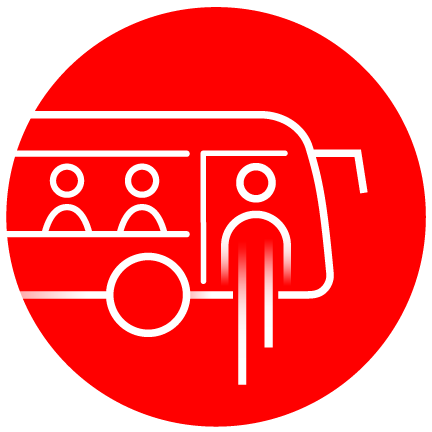 We provide 200 million passenger trips annually, providing safe, reliable, innovative and equitable mobility solutions.
Benefits you need and deserve
Keeping you healthy and safe is a top priority.
At Transdev, our employees are our greatest asset. Our employees drive our growth and success and, in turn, we want to offer competitive and flexible plans that help our eligible employees make the best decision for their healthcare, retirement and their personal situations. In order to address our people's needs, our benefits vary based on geographic location and union contractual requirements.
Diversity, equity and inclusion work hand-in-hand
Skip Slideshow
We are committed to maintaining a strong focus on diversity, equity and inclusion, and always looking at ways to improve at all levels of the organization.
Diverse teams are critical for innovation. Inclusive teams increase the level of collaboration. A diversity of ideas, talent and competencies can benefit both the workforce and the company as a whole. Creating an environment where people from diverse backgrounds can communicate, work together and understand each other's needs and perspectives will lend itself to a more engaged workforce committed to an organization and its results.
For us, sustainability is the key. That involves building and maintaining a diverse workforce, ensuring an equitable, inclusive culture and keeping our ongoing commitment to open engagement with all employees. Diversity, equity and inclusion work hand-in-hand to ensure that our commitment to our people, values, and performance are sustained to create a safe and rewarding work experience for all our employees.
It's as easy as…
1
Search & Apply
All available jobs are listed on our website. Search by the type of job or your preferred location. You can apply in-person at most transit locations. Have your email ready when completing an online application.
2
Interview
If your skills and experience seem like a match, we will want to learn more about you. We will contact you to set up an interview by phone and / or in-person at a mutually convenient time.
3
Offer and Acceptance
If you are selected, you will be asked to complete a background check and a drug screening in accordance to our policy and focus on safety. Pending the results, your offer will be confirmed and a start date will be set.
Hiring FAQs
More information and answers to commonly asked application questions are available.
Questions?
Back to Top
The Transparency in Coverage Final Rules require certain group health plans to disclose on a public website information regarding in-network provider rates and historical out-of-network allowed amounts and billed charges for covered items and services in two separate machine-readable files (MRFs). The MRFs for the benefit plan options offered under the Transdev Services, Inc.
Click here for the Health and Welfare Plan >>
(Note: The files available through the link use a .gzip format which may require a tool for opening. Employees of Transdev should not attempt to access the files from a Company computer.)
Transdev provides reasonable accommodation so that qualified disabled applicants may participate in the selection process. If you have difficulty using the website and need to request an accommodation, please email us.jobs@transdev.com or call (630) 382-1104 (United States based number) for assistance. Transdev is an Equal Employment Opportunity (EEO) employer and welcomes all qualified applicants. Applicants will receive fair and impartial consideration without regard to race, sex, color, national origin, age, disability, veteran status, genetic data, gender identity, sexual orientation, religion or other legally protected status.